Kumusta!
I am large, I contain multitudes.

— Walt Whitman
Stats-of-1 is a blog on a mission.
Inspired by n-of-1 studies, we are building a community of statistics-savvy pioneers compelled to create or adapt statistical design and analysis techniques for studying recurring trends within a single individual.

We call the theory and application of these techniques esametry.
Our initial focus is on human health. Join us in advancing truly personalized health and medicine!
Learn more about our Theme and Mission at our About page.
---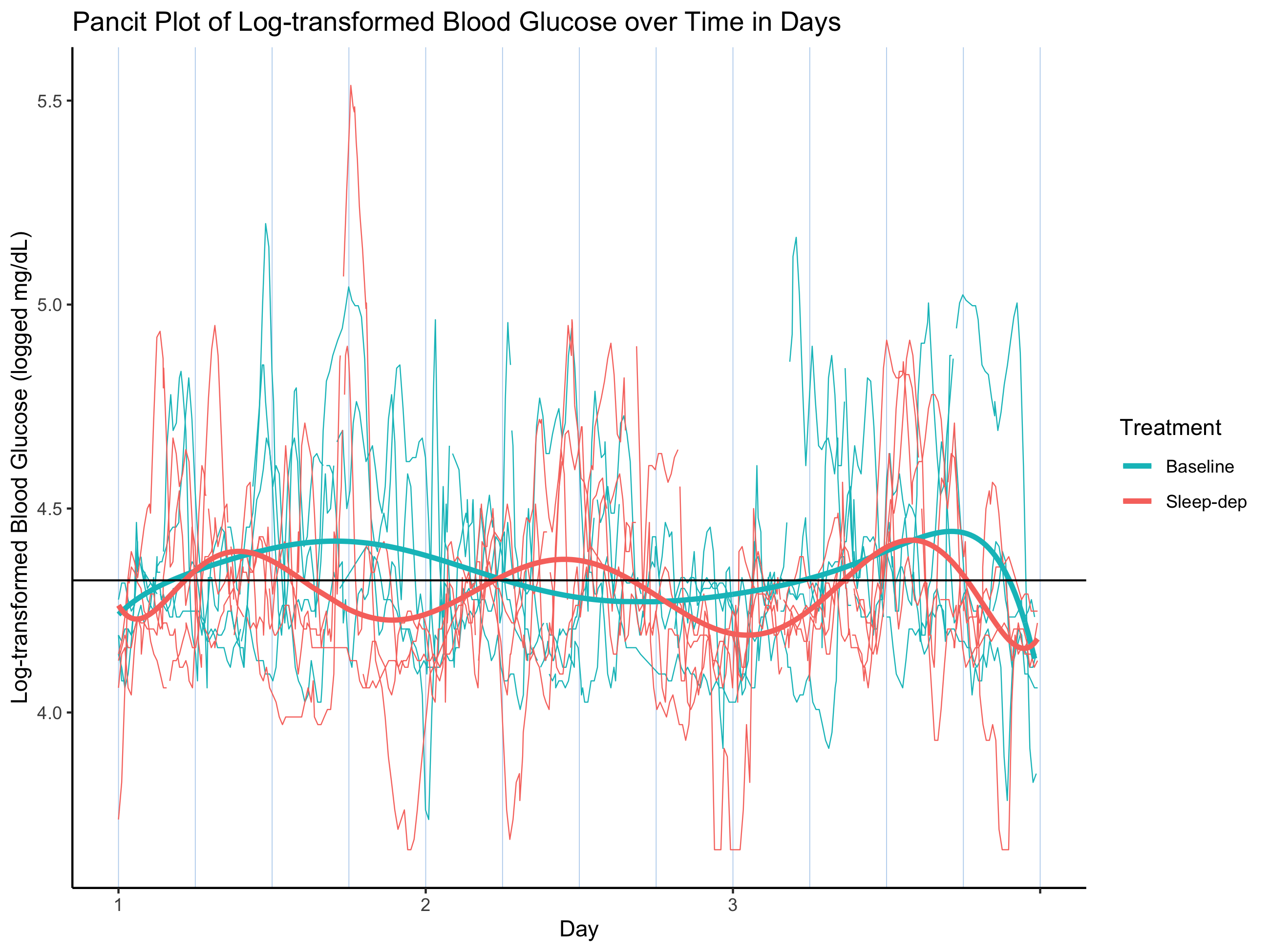 An example of an esametric plot called a pancit plot—a "longitudinal" graph of a single person's outcome trajectories per exposure period, drawn by overlaying each per-period trajectory over all periods of measurement (Daza, 2019; Daza, Wac, and Oppezzo, 2020). (Think of one long, meandering noodle, that is then chopped up and layered.) This plot of different outcome trajectories under different exposures is directly analogous to a spaghetti plot of different individuals under different exposures in a longitudinal study.
Check out many more esametric plots at Quantified Self.
---
Contact Form